AmeriFirst Financial, Inc.
222 W Gurley Street, Suite 202
Prescott, AZ 86301
Office: 928.458.0507
Email: AZLendingCrew@AmeriFirst.us
Website: www.AZLendingCrew.com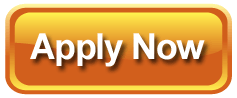 The AZLendingCrew
About The Lending Crew:
Northern Arizona is the perfect place to live. With that said, I am very proud to have the opportunity to help families invest in homeownership here in Northern Arizona. Arizona Mortgage is our specialty. My entire team is local; we LIVE, WORK AND PLAY in Beautiful Prescott Arizona.
Mortgage Lending has evolved into a Full Documentation Process. Now, more than ever, you need to work Professionals that you TRUST to guide you through the process in a smooth, timely manner. My business is built on performance; not only do we aim to close your loan on time but we also hope to build a long-lasting relationship, earning your trust and confidence during the process and becoming your 'Lender for Life'. We very much hope to add your experience to our existing base of satisfied clients who are already enjoying their new homes!
We look forward to working with YOU!
The AZLendingCrew – 928.458.0507
Danell Riggs, Sr. Mortgage Professional - AmeriFirst Financial
222 W. Gurley St. Prescott AZ 86301 NMLS 420524 AFI BK 13635
Meet your CREW:
Danell Riggs, Sr. Mortgage Professional, NMLS 420524
After listening to my client's needs and goals, my role is to determine the most appropriate financing solution and guide my team through any hurdles that can occur during a transaction.
I will meet with you personally to ensure that you are comfortable and fully aware of all of the details surrounding your new Mortgage. Once I have reviewed your documentation, I will then meet with my Team to coordinate a plan tailored to your specific situation, ensuring that we meet your contractual closing dates.
As a Team, we share a commitment to SERVICE and EXELLENCE, compelling us to provide each and every client with the best possible experience.
We are here for you so please don't hesitate to contact us if there is anything we can do for you!
Danell Riggs, NMLS 420524, o. 928.458.0507, DSRiggs@AmeriFirst.us
Amber Hitson, Business Development, NMLS 1105735
Amber oversees the 'Client Experience', making sure that all parties involved have the information needed to meet our goals and objectives. She is our very own Tech Guru, Marketing Master and Social Media Authority.
As Crew Manager, Amber is available when I am meeting with Referrals so please feel free to reach out to her directly.
Amber Hitson, o. 928.458.0507 – AHitson@AmeriFirst.us
More Vendors Coming Soon!